When we achieve a 6-pack, we shouldn't worry if it's uneven because ab muscles come in all forms and sizes. We must work hard, be consistent, and do the appropriate workouts to see ours.
CuriousMob.com has a 10-minute exercise that will undoubtedly challenge you. And as a bonus, you can find more information to help you with this at the end of the article.
10. Bicycle crunch leg drops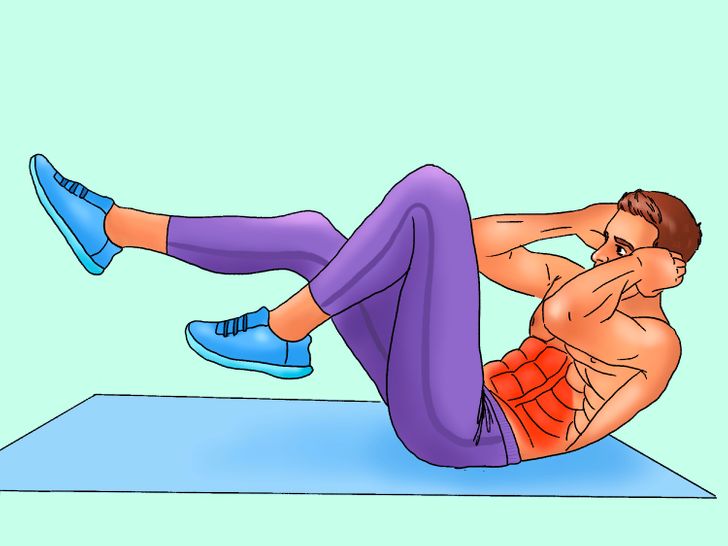 Start by getting into a bicycle crunch position, but don't move your body. Instead, lift and lower your extended leg for 50 seconds. You primarily work your abs, hips, and obliques when you do a bicycle crunch. Putting up your leg will also help you work out your lower abs.
Take a 10-second break before moving on to exercise number 9.