Studies demonstrate that showing others you care about them will earn you friends and a promotion at work. It's hardly a coincidence that nice people have more successful careers. Friendliness and confidence make us more beautiful, attracting others.
Knowing how crucial it is to make a first impression, CuriousMob.com has compiled 9 recommendations to make you more amicable.
9. When offered with coffee or tea, ask for water.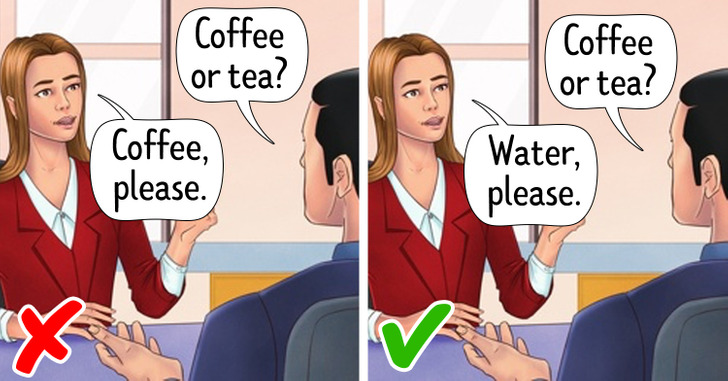 You will probably be offered coffee or tea before a job interview. Remember that you are in a job interview, not in a café. Your order would have to be run to the kitchen, causing an awkward silence.
Instead, ask for water. It will refresh you and avoid bothering others, which is always a plus.