So you get the girl's number and you're ecstatic. You are well on your way to holding conversations through text and/or phone call. But there's just one problem. She won't call or text you back. No need to worry as we break down a list of reasons as to why this is happening.
1. HER EX IS BACK ON THE SCENE
She seems interested, you guys connect well together, and she says she's happy when she spends time with you; you're on a roll. That streak may end if her ex finds his way back in. An ex coming back into her life may lead her to not text or call you.
You can do all the right things, but if she's still in love with this past interest, you're backing a loser.
2. YOU ONLY SEEMED INTERESTED IN ONE THING
There's nothing wrong with being interested in one thing. It becomes a problem when that one "thing" is getting her into bed. She is unlikely to contact you if you show little interest in anything else. Unless you two have a mutual agreement that that's where the bond between you guys will head, this will not play out in your favor.
3. YOU DID NOT BOND ENOUGH
Sometimes, spending time with the person you're interested in plays a significant role in how they follow up with you after physical contact is absent. While to the basic form of the matter, this may pose a threat to difficulty. However, do your best to form a bond away from the phone to show a different level of care.
4. YOU GET ON HER NERVES
Getting on a girl's nerves is one of the quickest ways to kick yourself off her radar, especially if you are new in her life. Any negativity that you bring within her daily function, will cause her to take steps away from you, resulting in no text or phone call.
5. SHE DOESN'T HAVE TIME
An idle mind is a dangerous force. The girl you are interested in may be too busy to text or call you. This does not imply that she is not interested, she's just short on leisure time and looks to put her focus elsewhere. It's important that you don't force a conversation with just boring texts.
6. YOU FORCE CONVERSATION
The natural spark of conversation is an important factor in keeping a girl interested. If she feels as though the conversation is being forced and not sparking her interest, she will likely disengage; maybe not so quickly though. You may notice that frequent conversations can turn into no conversation, at all. If this is the case, hold off texting for a couple of days.
7. YOU SHARE NO COMMON INTEREST
We stated that she may be interested in you, but what if you guys share little-to-no common interest? If so, there's a chance the conversation in which you two engage with just doesnt fit with what she is looking for.
8. SHE'S TALKING TO OTHER PEOPLE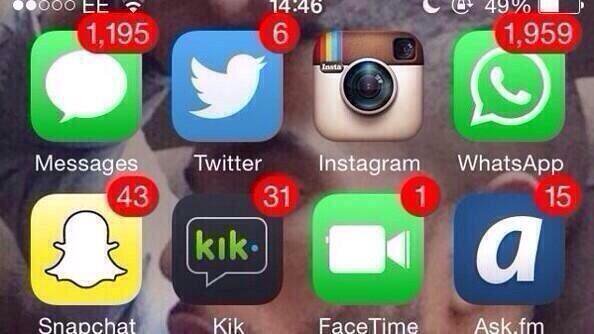 Okay, so perhaps she is interested in you. Even if that's the case, this does not mean she'll contact you back. There is a possibility that she's in contact with other people, leaving you with competition!
9. SHE'S SIMPLY NOT INTERESTED IN YOU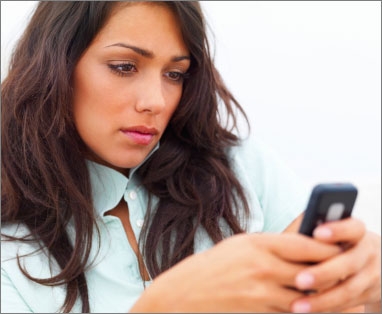 You could be the most charming guy on this planet– If she isn't interested in you, there will be no chance for your survival in text or call. Being interested is a vital aspect to receiving that all-so important text or call back. Her lack of interest could be why you're not having much luck.
10. YOU BORE HER
There's a good chance she won't text or call you back, simply because you're boring and don't present any useful tactics to engage in conversation. Try to connect with her more from different standpoints that she isn't accustomed to .