Need to know whether the guy you secretly like feels the same? Try not to make a blockhead of yourself by misinterpreting the signs. Having a little knowledge of the opposite sex and their behaviors will be very helpful to be able to read the signs, to save your blushes and lighten-up your love life. The most common signs have been well packed here, so that you're completely equipped in the romance game.
1. IT'S ALL WRITTEN IN HIS EYES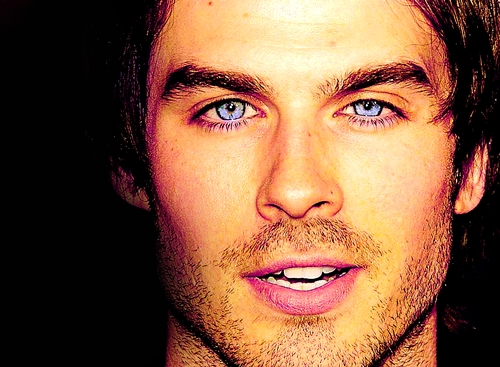 A guy who likes you will look at you a lot. You may feel as if he's just looking at you, however all of a sudden looks away when he's been rumbled. Could it be just a coincidence? The key is, if it happens more than once, chances are he likes you and wants you to know as much.
Obviously, with a timid/shy guy, you may have to be more patient as the looks may not be as evident. Nevertheless, he'll still want to look at you. Be sure this is certainly because he needs to know you and not on the grounds that the new dress you bought is, unknown to you, really transparent!
2. YOU MAKE HIM NERVOUS
Does he seem anxious or uneasy when he's around you? Bothered? On the other hand, perhaps a bit unbalanced? The chances are he's restless about making a decent impression due to the fact that he likes you and wouldn't want to ruin any chance he may have of becoming more acquainted with you.
You may even notice him quickly turning away when you've discovered him staring at you. However, the above behaviors are green lights for you to tell him, nicely though, that it's a mutual feeling. Trust that his sweat-soaked palms will vanish when the nerves are down!
3. HE CHECKS FOR YOUR REACTION
He likes you and he needs to realize that you're attentive to or entertained by what he has to say. So don't be astonished, if he says something entertaining and then looks towards you before anybody else as he needs know if you found what he said funny too.
Your response to what he says matters to him more than anybody else's so you may need to fake a giggle regardless of the fact that you didn't really find it funny!
4. HE WANTS TO TOUCH YOU
So you think he may like you? If he finds reasons to touch you, then he most likely does. He may put his hand on yours when he laughs, or put his hand on your back when he talks into your ear so he can be heard over the noise, or even touch his leg to yours yet not move it away again in order to maintain the physical contact.
They're all signs that he wants to become more acquainted with you. So don't hesitate to touch him back if you really like him. Basically, the more contact he makes, the more he likes you. Nevertheless, in the event that he opens up with 'Is that a new bra?' and after that keeps on trying to affirm his suspicions, then you can be sure that he's not the one for you…
5. HE'S INTERESTED IN WHAT YOU LIKE AND DO
Alright, so he may not appear like the kind of guy who's into the TV programmes that you like to watch yet the way he needs to know more about them could be a great sign, couldn't it? He's interested in you and that includes what you like to watch, listen, and do… Get the message.
6. HIS BODY SAYS 'YES, YES, YES!'
Specialists keep on letting us know exactly how noteworthy non-verbal language is to communication in every fact of life. Study it well and you're sure to know whether he truly likes you. Simply put, if he leans towards you, with his shoulders squared to you, without turning his back, then he has probably given himself away – he certainly does like you.
7. HE'S ALWAYS WHERE YOU ARE
Have you noticed lately that he frequently appears at spots where you are? It's really clear that he wants to be near to you, particularly if it keeps happening often, in a relatively short period. Whilst this might appear as stalkerish behaviour, it might be completely innocent and he's just trying to become more acquainted with you and feels that the more time he spends in the same places as you, the better his chances are.
8. HE DOESN'T TALK ABOUT HIS FAVORITE SUBJECT – HIMSELF!
In all sincerity, we all like to talk about ourselves and men are not exempted– simply listen to the chitter-chatter of guys on the next table. But it's a sure sign that he likes you if he shows more of an interest in you, then he does about himself.